The Uyuni in Bolivia is a humongous salt plain that goes on for miles into the far horizon.
Even though,
The salt looks like snow,
There are prickly cactuses
On grass looking like sandy mattresses.
It is windy and freezing
So everyone is sneezing.
It's high up in thin air
Which makes it hard to bear.
It's a wonderland and one of the world's biggest playgrounds. Why?
1. It's a great place to learn how to drive! The plains are so vast (10,582 sq km (4,086 sq mi) to be precise!!) that you can drive for hours and hours without bumping into anything. No roads, no traffic and no lights.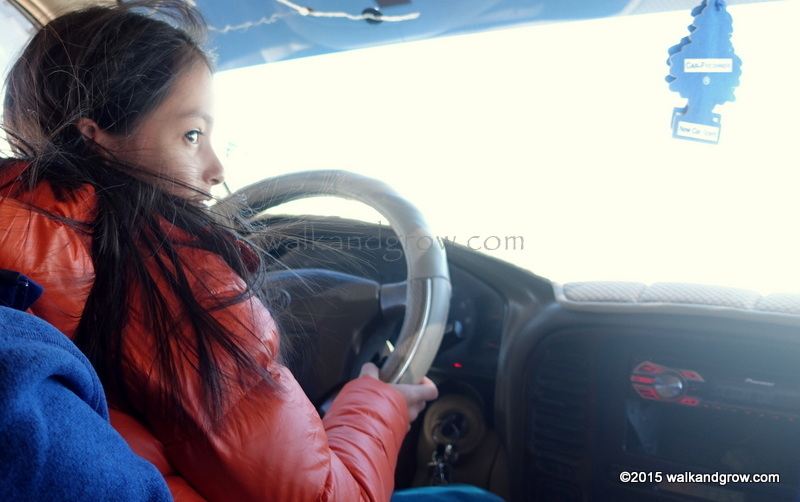 2. Because it is so flat you can play with perspective on your camera. You can trick your eyes with placing people far away (they look tiny and higher) and funny objects close by (they look bigger).
3. Everything is made out of salt! You can build statues out of salt, dining tables and even entire buildings out of salt! We stayed in a cool hotel made out of salt. So if you don't like the food, you can always add some salt from the walls!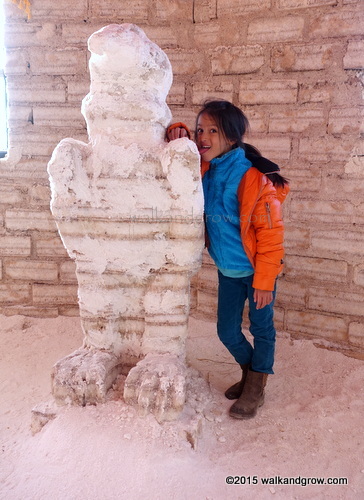 4. You can have a really big football pitch without any rocks blocking your way. And the Bolivian guides are great footballers. It's only a little bit hard to run around because the air is so thin at this high altitude.
5. Kids grow much faster than the cactus here! They only grow 1 cm per year. So to grow as tall as me (1.20m) it took them 120 years. And me only 8!
6. To warm up from the freezing cold, you can jump into one of the hot springs near the volcanoes.
7. There are lots of pretty pink flamingos!