Once upon a time there was a girl called Colette.  She was leaving her home in Shanghai and moving to a new country.  So she had a farewell party.
Instead of presents she asked her friends to bring pens + pencils.
I wonder why?
So the donated pencils + pens from the 40 guests travelled in Colette's suitcase around the world all the way to Peru.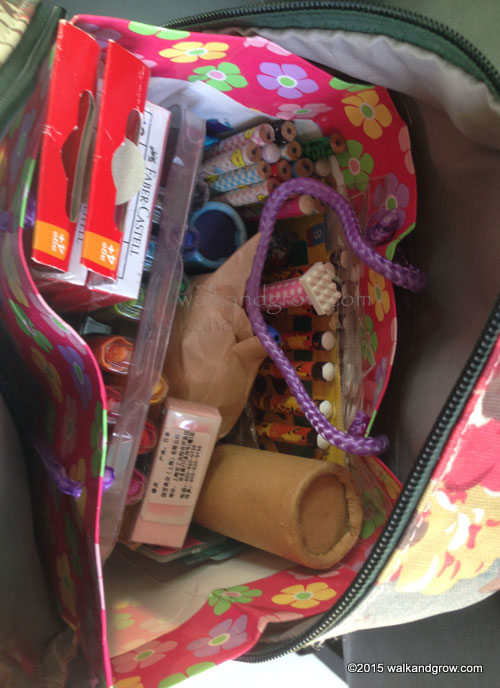 When she arrived in the Sacred Valley, she visited an orphanage.  There were 60 girls from 3 – 12 years old.  Colette felt really sad for them because they didn't have any parents.  However, the nuns seemed very nice and caring and their school and dormitories and common rooms looked very nice.
Colette played a game with the kids and gave away her colouring pens from Shanghai making sure that even the smallest girl got their presents.
The kids sang songs in Spanish and Colette sang "All of me" by John Legend.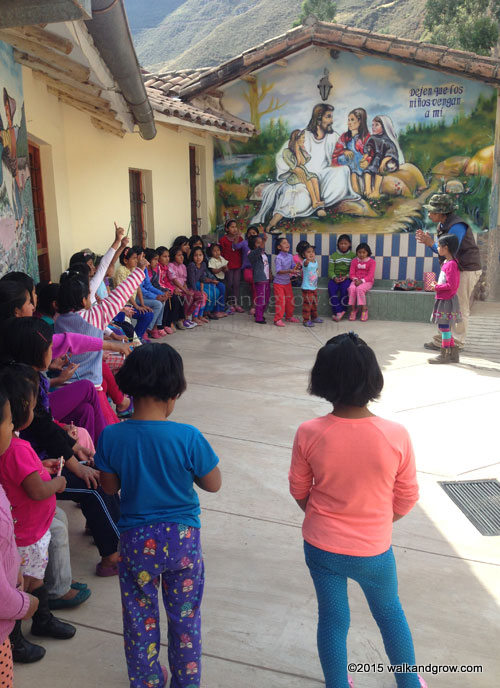 Idea:
Now Colette is looking out for new things to collect & donate.
If you are travelling and want to donate something, a good website is:
http://www.packforapurpose.org
There you can find all the things people need where you are going!